Kileleshwa MCA Robert Alai has exposed a plan to grab a piece of public land to Kileleshwa Mosque. Alai has alleged that the embattled former National Lands Commission commissioner Mr Wilson Kiruinge Gachanja is behind the scheme to grab the land tittle number L/R209/9770 located in Makueni Road.
"Wilson Gachanja with the help of corrupt government officials are determined to grab this public land and sell it to the Kileleshwa Mosque." Said the MCA.
According to a letter from Gachanja's lawyer, Bitumen Standard write to Nairobi County government requesting for clearance of the property occupied by traders.
According to Alai, the land in question (209/9770) was of surrender to Nairobi City County just as all the 209 blocks were.
"There is no way it changed to corrupt former Lands Commissioner Gachanja, unless only through corruption, who is now planning to sell it to Kileleshwa Mosque." He claimed.
"Gachanja wanted Ksh 200 million and Mosque offered him Ksh 50 million. Now they have agreed on Ksh 170 million through this law-firm (Wambugu & Muriuki Advocates)." He claimed further.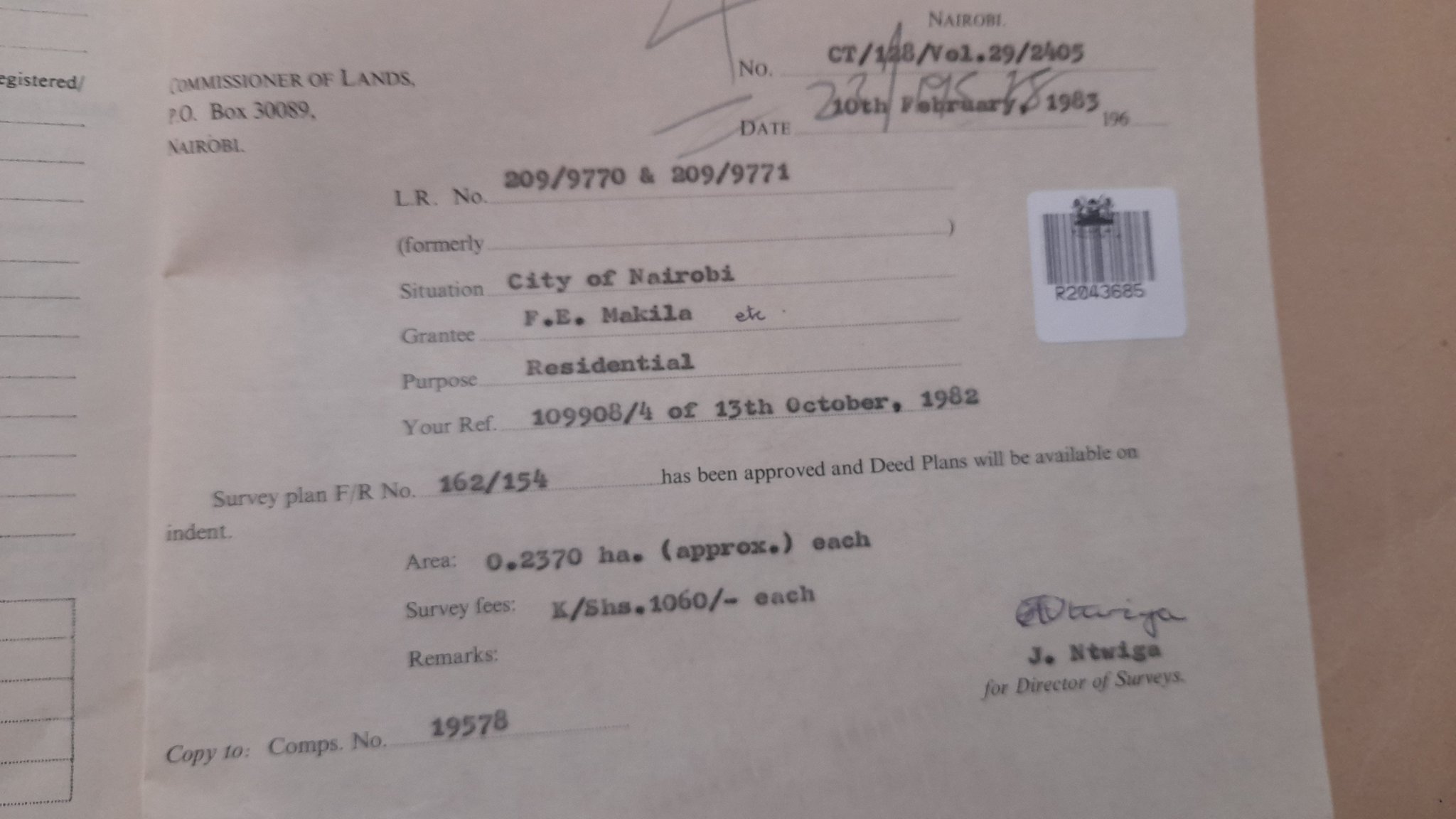 In June 2022, the Ethics and Anti-Corruption Commission (EACC) arrested Mr Gachanja and two others for aiding the illegal acquisition of public land by private developers in Kwale.
Those who were arrested together with Mr Gachanja are a former senior lands officers in charge of the former Coast Province and former physical planner in the Ministry of Lands Mr Jabu Salim Mohamed.
EACC said that the public land in question is a public access road Kwale Diani/Beach Block/1072 valued at Sh30 million.
The embattled former lands boss recently had one of his properties in Kilimani, Nairobi auctioned.