Reasons Why Mulamwah Took His Time To Move On
Comedian Mulamwah has finally admitted that he has fallen head over heels for his 'bestie' Ruth after several months of being in denial.
The two confirmed their romantic relationship on Valentine's day after posting an adorable video of them getting all booed up.
Their caption further fueled that the two are in a romantic relationship. Ruth wrote on her social media;
"Every time spent together is always treasured, the laughter, good memories and tears shed together in those dark days. Watching you winning big in life is always my answered prayer. To the strongest and loving person i know happy valentinesi will always chose you if asked to. Besties forever @mulamwah"
The two lovebirds were first spotted together soon after the comedian separated from his baby mama Carole Muthoni.
Mulamwah and Rut were posting cosy photos together, but the entertainer claimed that they were just friends and worked together.
Mulamwah Taking His Time To Move On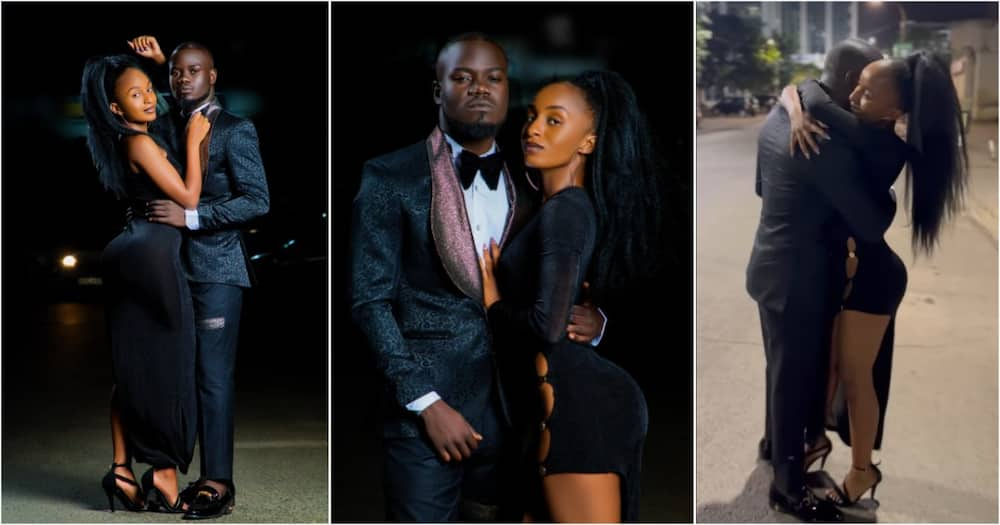 From Mulamwah's end, we could see in black & white that he was lonely but had the option of moving on. Why? Well, to begin with, Mulamwah was waiting to reconcile with his baby mama and see if she would accept him back. Mulamwah wanted to continue with his relationship with Sonnie since she gave birth to his daughter. He was also not sure if things would work out with his new catch; and was taking his sweet time to know the lass a little better.
READ
After making his calculations meticulously, he finally decided to conglomerate Ruth into his life. Hopefully, things will not go south on the two this time.