Nakuru Level Five Hospital Medical Superintendent Dr Aisha Maina explained that five newborns birthed in Nakuru County on Wednesday, February 1, had minimal chances of survival as they were underweight.
The medical doctor added that the internal organs of the newborns had not fully developed due to their weight.
According to the hospital, the newborns weighed between 500 and 650 grams.
The five were also born prematurely as their mother – Margaret Wairimu- went into labour at seven months.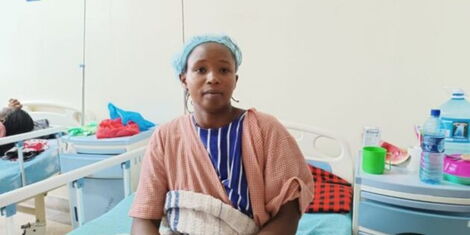 This forced medics at the facility to place the four girls and a boy on life support after birth.
However, on Thursday, February 5, barely 24 hours after their birth, the newborns passed away.
"She (the mother) was immediately admitted and placed under observation by specialists until she went into labour and underwent an emergency cesarean section.
READ:25-Year-Old Woman Gives Birth To Quintuplets In Nakuru
"Because the pregnancy was at seven months, the babies were born with very low weights," the doctor stated then.
The birth of the five kids made headlines on Wednesday after their father, Simon Ndung'u – a matatu driver, pleaded with Kenyans for support.
"I am appealing to well-wishers for support. Her most recent scan showed that she was carrying three babies but another two have come along at birth," the father appealed.
Consequently, well-wishers, including Bahati Member of Parliament Irene Njoki, provided the couple with household goods and essential meals for the babies.
"My office has visited and congratulated the family with supplies of essential and basic goods as they begin their new journey.
"Simon Ndung'u and his family are residents of Mailisita Kiamaina ward, and he is the sole breadwinner of the young family, Bahati Constituency is blessed to receive the little bundles of joy.," she stated.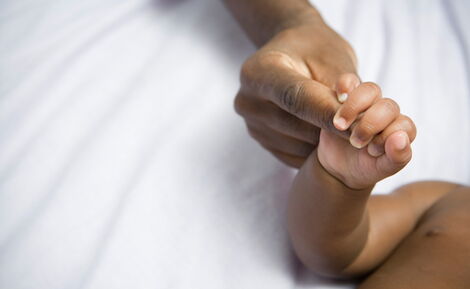 A mother holding her child's hands in hospital.
TEXAS CHILDREN'S HOSPITAL