DP Gachagua:Over 560,000 Kenyans risk losing jobs following Deputy President Rigathi Gachagua's directive to curb illicit liquor and regulate bars across the country.
According to the Bar Hotels Liquor Traders Association of Kenya (BAHLITA), the sector will run into losses amounting to billions of shillings.
Speaking to the press on Thursday, February 2, BAHLITA Secretary General Bonface Gachoka stated that the bars and restaurants affected by the directive stand to lose over Ksh7.5 billion.
"Currently, in Kenya, we have 54,000 members countrywide and going by the figures in the directive by the DP, the central region alone will reduce the businesses by 17,500," Gachoka stated.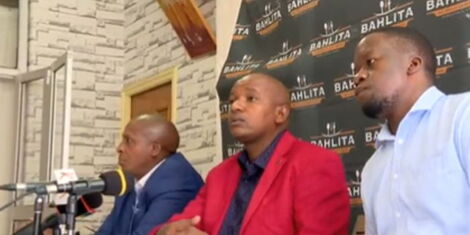 While explaining the extent of losses, Gachoka insisted that 560,000 people employed in the sector also risked losing their jobs if the directive to regulate bars, especially in the Mt Kenya region, was effected.
Additionally, Gachoka estimated that 35,000 farmers' source of livelihood was on the chopping board and over 1,500 distributors would be cut off.
To avert the losses, BAHLITA chairperson Simon Njoroge, therefore, appealed to DP Gachagua to convene a crisis meeting to find a suitable solution.
"Deputy President, we are supporting you in this fight but you are going wrong. Call us at the table," Njoroge stated.
READ:Nasra Yusuf Is Single & Lonely
He faulted his thought processes maintaining that revellers will throng towns even if one bar is approved, as he had earlier indicated.
The association further claimed that the directive coupled with stringent revenue collection terms would spike an influx of counterfeit liquor in the country.
"While the recent move by the government to contain alcoholic abuse is welcome, there are some aspects of its implementation that we consider are not aligned with our expectations," Njoroge insisted.
"If the amendments (Excisable Goods Management System) (Amendment) Regulations, 2023) are approved as is, this will lead to an increase in the prices of beer and spirits with the common mwananchi bearing the brunt," he added.
Their sentiments came just days after Gachagua maintained that his directive would not affect licensed bars. The second in command clarified that he had not called for licencing of only one bar in every town.
"Our officers will fight illicit brew, not licenced businesses. What we have asked the governors is to reconsider the bars and restaurants that are operating 24 hours. Let the time be reduced," Gachagua stated on Friday, January 27.
To support his directive, Interior Cabinet Secretary Kithure Kindiki announced a crackdown on Wednesday, February 1 after touring Kiambu county.