Famous content creator Moya David is among the few celebrities who have become popular in a short period & in the most unique way. His dancing skills have enabled him to make millions in the entertainment industry.
To spice things up, Moya has also been able to get endorsements to support his 'hustle'. In less than a year, the dancer had garnered millions of TikTok followers and was also verified on Instagram
Moya David the dancer and one of the most followed tiktoker in kenya has become a household name.He has a total of over 3.5 million followers on tik tok.
While filming his videos he suprises people on the streets,markets,homes and even restaurants before he spreads cheer by dancing for them.
He said he started the tiktok dancing alone but currently he has a team of six people who they make the videos possible.
He said he has a side hustle and that he has opened a modern spa on Ngong road in Nairobi and recently launched his own barber shop dubbed Moya City Barbers located in Lang'ata.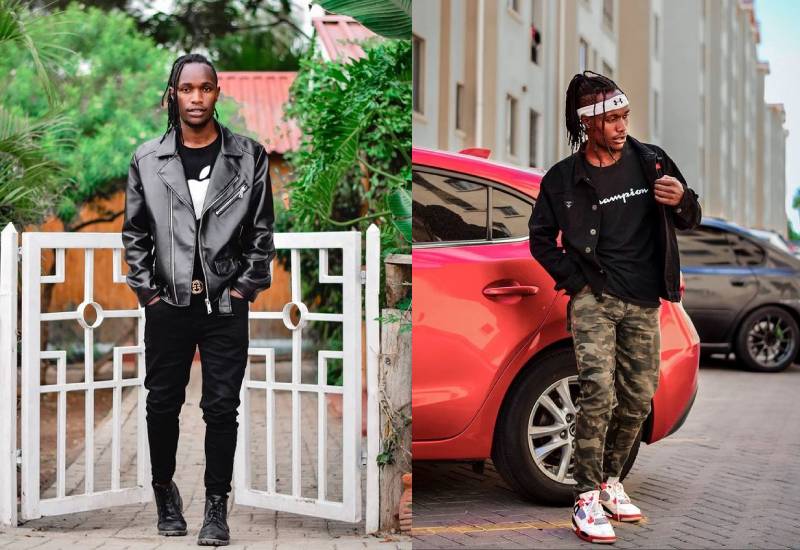 image source:ghafla.com
After Fame?
That being said, we all know how celebrities become after they're famous-pride. They'll even cut off their old buddies just because they gained fame. This is exactly what Moya is now exhibiting. He recently divulged that he choreographed his own dance moves. He further warned anyone who would dare copy his style that he would take legal action. How does it affect you if anyone dances in a similar way? It's just naive to take such an action to such a trivial matter. Don't you agree?